Okay, so I'm a primarily craft blog, I know. But the crafts are book and movies and this that. See how I justified that? Like it? Good.

So Anastasia Hopcus is a LOCAL author for me (how cool is that?!) and she personally invited me on Goodreads to a signing she was doing and because I'd never been personally invited to anything by an author, I sought out the book and read in order to go to the signing. Oh, and I kinda freaking loved the book too. Perfect situation, no?!

I will have to use my creative juices to see if I can turn this into a craft project. I know I've been slacking lately. :( Blame the need for money!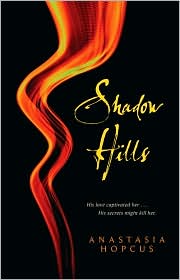 But! In the mean time! Read the book! The e-book was just released! Check it out!!
Barnes and Noble e-book
Amazon Kindle

Be excited! I'm on a street team! YAAAY!!